This will be the first of a new segment on MinuteGamer – Visit the Classics. To those who only recently started playing casual games, it might help to know what games can be considered original, and others simply really good derivatives of originals. These articles will also involve some of the best and addictive casual games ever made.
I can't think of a better game to start with than Tradewinds Legends. It sets the stage for one of the most popular titles to hit the market lately, Chocolatier. My first experience with it was with my trusty little Palm T200 (The T's were quite popular back in 2001 or so, and I was the very lucky owner of one) and playing the game endlessly on the subway to and from rehearsal. There were only something like 4 ports, 4 characters, and no quests – only trading. Still, it was a most additive game – sea battles, trading, travelling – all in a little package I could take on the go!
Tradewinds Legends is the culmination of what worked and what didn't in the old Tradewinds games: buy low, sell high, get more ships, do over 100 quests. It was addictive. It was hilarious. It didn't take itself seriously. It was easy enough that the battles didn't stop the casual gamers from advancing, yet hard enough to keep you buying ships, upgrading the cannons, and trade in contraband. It also has a story – for each character – that rivaled any big name commercial simulation game.
So, where did it all come from? Trading at sea is hardly an original concept. Sid Meier's Pirates! was published in 1987, which I believe to be the spiritual predecessor of all sea-going simulation games. It had trading, diplomatic relations, fencing, sea battles, siege scenes – all that. But Tradewinds took the concept and made it something that you can play for 10-15 minutes or for hours at a time, without having to track where you've been and what tasks you have at hand because it's all in an in-game log. Tradewinds made a genre that was previously restricted to a testosterone filled genre (cannons, battles, saving maidens) all accessible to the causal female player.
Here's to an original that is still addictive and very much playable – the Tradewinds series!
For a game that involves more trading, some arcade elements, and no battles, try Chocolatier.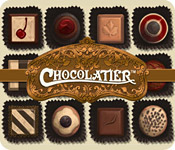 You can find all of these games free (not a trial) and ad-supported on MostFun. Since these are a little older, ads are only at the startup and shutdown, and not during the game.